Resources
National Association of Minority Contractors
We're on the move! Come and see what all the buzz is about!  Our vision is to prepare and position deserving minority and female-owned businesses to win contracts, increase branding visibility, and to expand their client base through relationship development opportunities.

Contracts
It is the goal of NAMC to help its members with procurement and business opportunities.  These notices will be posted on our Procurement Section to ensure everyone has the opportunity to bid or submit proposals / qualifications for the various contracts

Procurement
Bring about wider procurement and business opportunities for minority contractors.

Certifications
Build bridges between minority contractors and the entities they work.

Labor Force
Advocate  law and government actions for minority contractors

Education
Advocate  law and government actions for minority contractors
Goldman Sachs 10,000 Small Businesses
Goldman Sachs 10,000 Small Businesses is a program for small businesses that links learning to action. Through the program, participants will gain practical skills in topics such as negotiation, marketing, and employee management that can immediately be put into action. In addition, they will receive the tools and professional support to develop a strategic and customized growth plan that will take their business to the next level. For more info click here.
Score Houston
Founded in 1964, SCORE (Service Corps Of Retired Executives) is a valuable network of 11,000 volunteers who, through 360 chapters nationwide, offer small business entrepreneurs practical business counseling advice at no charge for the Life of Your Business (from conception to profitable growth). For more info click here.
UH Small Business Development Center
Whether you're starting a business, already up and running, or on the path to growth, the University of Houston Small Business Development Center can help you reach your potential!
SBDC's free business advising and affordable training classes give entrepreneurs and business owners the tools they need for success. For more info click here.
U.S. Small Business Administration
Since its founding on July 30, 1953, the U.S. Small Business Administration has delivered millions of loans, loan guarantees, contracts, counseling sessions and other forms of assistance to small businesses.
SBA provides assistances primarily through its four programmatic functions:
Access to Capital (Business Financing)
Entrepreneurial Development (Education, Information, Technical Assistance & Training)
Government Contracting (Federal Procurement)
Advocacy (Voice for Small Business)
For more information click here.
UH PTAC Gulf Coast Network
The UH PTAC provides no-cost confidential education, advice, and recommendations to help you sell your products and services (including construction) to Federal, State, and Local Government. Our program model is the Three "R"s of Government Contracting – Register, Research, and Respond and it provides a logical series of actions to get you ready to do business with government. We offer a variety of services such as social and economically-disadvantaged certification assistance, how to locate opportunities, solicitation and offer review assistance, contract pricing, and more. Visit our website at www.ptac.uh.edu to submit an application for our services.
Welcome to the new generation of contractors. Become a part of Houston's most dynamic minority contracting association.  Our monthly meetings feature opportunities, networking and who's who in opportunity in the Houston and surrounding area.  Join us the 4th Thursday of each month from 6-9.p.m.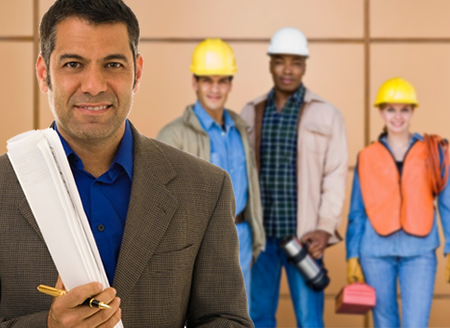 Location
1337 W. 43rd St
Suite B165
Houston, Tx 77018